Logging In
Note: Only students can log into the Online Student Center.
Shortly after enrolling, you will be sent an email containing your student number and temporary password. If you have not received this email within one business day, please contact the School by phone or email.
Once you have received this email, nagivate to https://studentcenter.qccareerschool.com/students/login.php. Enter your student number and password in the form provided and click the button labeled "Log In".
If you have forgotten your password, please refer to the following help file: Resetting Your Password.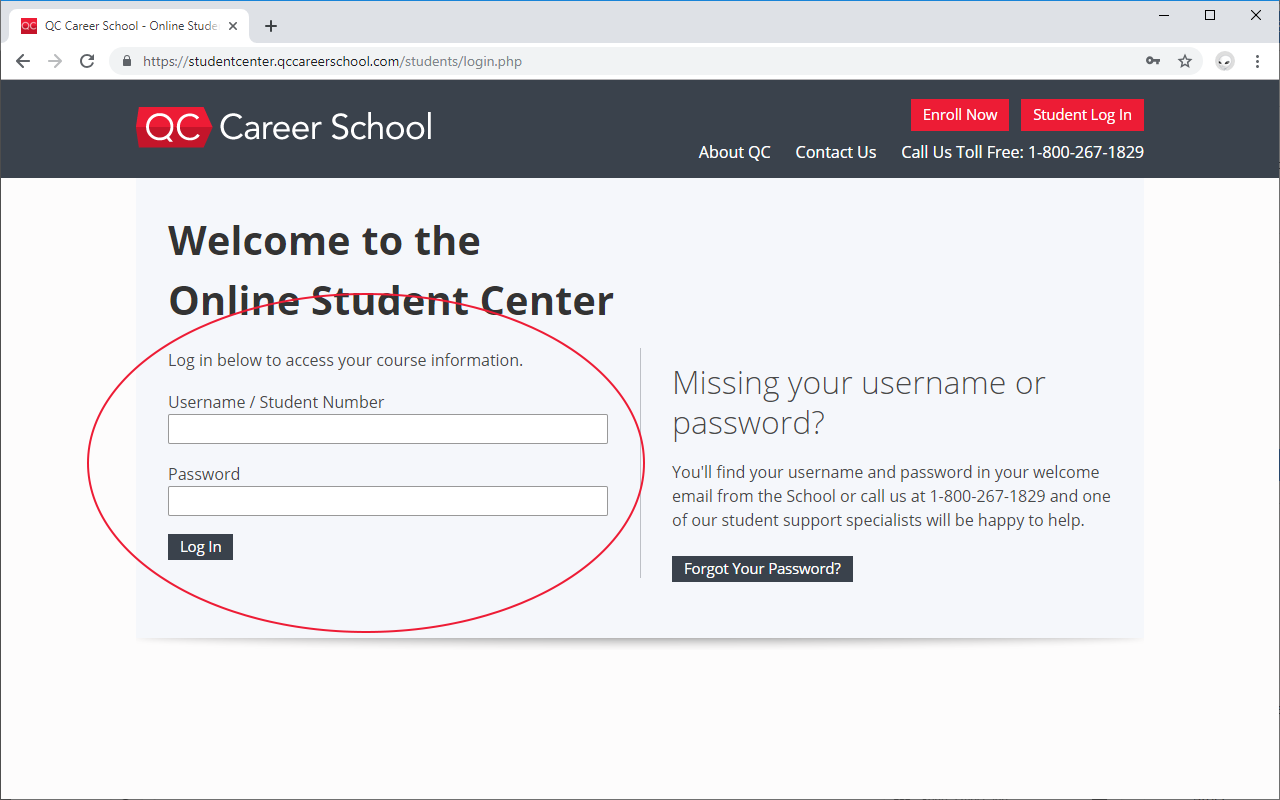 If you have entered your student number and password correctly, you will see the following page: